Director of Children's Trauma Care Program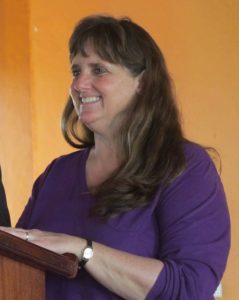 Becca had the privilege of serving the Lord together with her husband Dave as co-pastors in various churches throughout California for over 20 years.  Becca graduated with a B.A. in English Literature from the University of Colorado in Boulder.  She spent a semester studying with John Stott at the London Institute of Contemporary Christianity before continuing her education at Fuller Theological Seminary where she received both her Masters of Divinity and Doctor of Ministry degrees. Dave currently serves as the Pastor at Monument Community Church and Becca is excited to join the staff of Care Corps International.
Dave and Becca have been blessed by their children, Kristy and Jeremy who fill their lives with joy and endless delight—Kristy is a student at Dallas Baptist University and Jeremy is at Azusa Pacific University. Becca thanks God for His loving faithfulness through the trauma and difficulties she and her family have faced over the years.  She desires through her ministry with Care Corps, to share with others the love of Jesus–who alone can bring true healing and hope to the deepest recesses of our lives.